THIS IS SUBURBAN
American Made Since 1979

who we are
Suburban Manufacturing Group is a diversified industrial equipment and textiles manufacturer. We are best known for our three brands within fluid power: Tsunami Compressed Air Solutions, LubeMinder Automatic Oil & Grease Systems and Python Protective Sleeves + Covers. What started as a small contract machining company in central Minnesota, has quickly turned into a large enterprise serving multiple industries across the globe.
Based in Monticello, Minnesota our 60,000-square-foot, state-of-the-art manufacturing facility was built to suit the demands of our standard products and custom part orders. Our build-to-order system enables us to meet any custom solution your business may require. We are a proud American manufacturer.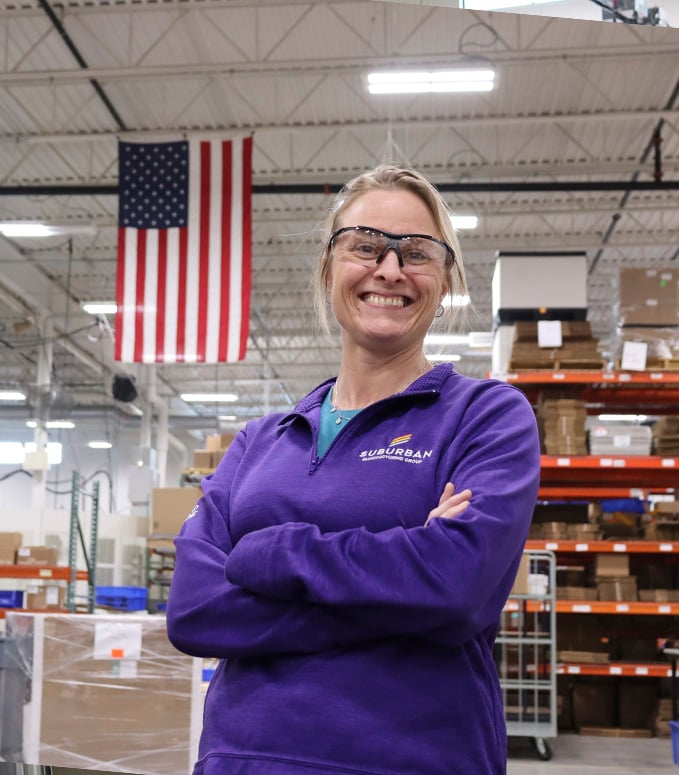 our mission
Driven to advance fluid power performance, we create benchmark brands through products that deliver unmatched reliability, protection, and trust.
our vision
To be the most reliable brand in every space we compete.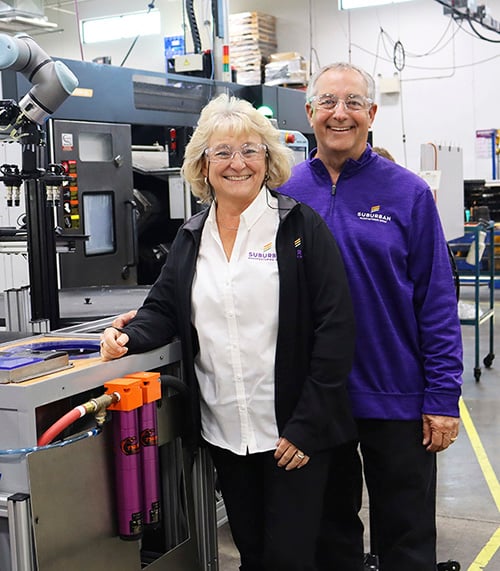 our story



Brad studied tool and die making at Hennepin Technical School while working for a company that made mini donut machines. Brad, a young entrepreneur with an eye for innovation, started his own job shop to produce parts for the machines, and in 1979, formed Suburban Manufacturing, Inc. Brad's wife and former Suburban Manufacturing CEO Mary came on board as a saw operator in the early 80s.
In 1992, a manufacturing company asked Brad to produce an oil pump, a product the company was originally importing from Germany. Brad produced the same chain oiler for half the price, and the first family product was born: the LubeMinder®. From there, Suburban Manufacturing developed Tsunami Compressed Air Solutions™ and Python Protective Sleeves & Coverings.
OUR values



We take our core values to heart - keeping them at the center of everything we do.
Can-Do Attitude
Having the confidence and ingenuity to meet the needs of the customer and employees.
Craftmanship
Where passion and technology produce break-through results and bullet-proof products.
Curiosity
Exploring new ideas and considering fresh perspectives to challenge the status quo.
Collaboration
Where employees emphasize the higher purpose over self and define success collectively.
Commitment
Being fully engaged in the needs of our customers and employees.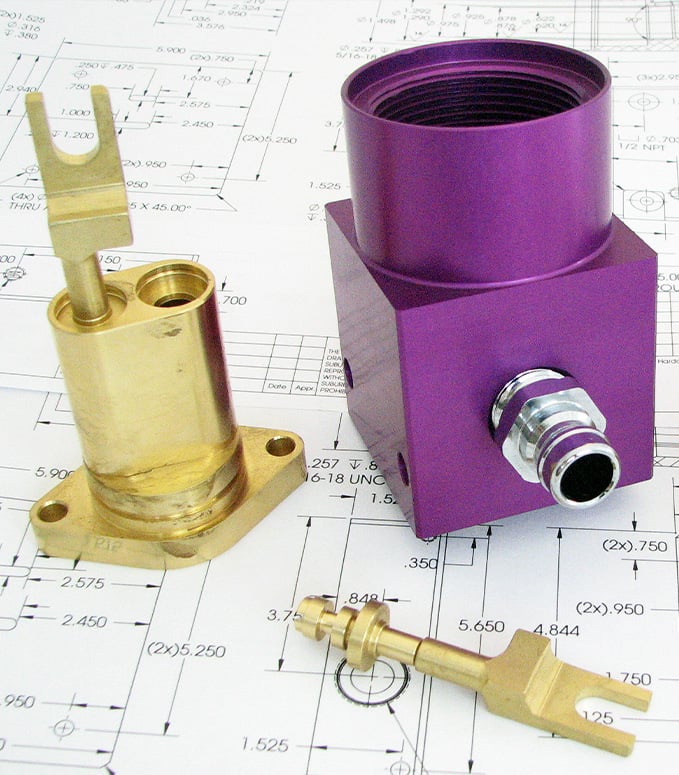 why suburban?
In a competitive market that promises better, cheaper and faster; Suburban Manufacturing delivers quality. We provide practical, reliable, versatile products backed by our commitment to excellence.
Suburban Manufacturing Group is an ISO 9001:2015 certified company with a facility designed to provide quality assurance you can trust—for any project you bring us.
Our 60,000 square foot facility features machining centers, turning lathes, horizontal and vertical mills, CNC sewing equipment, automated cutting tables, work cells, and test stands. We also have dedicated assembly, test areas and a medical assembly line certified for oxygen use.
State-of-the-art software systems include SolidWorks computer-aided design and engineering. With production enhancement technology like our multi-axis CNC machining centers, live tooling, robotic loaders, automated bar feeds, and high-speed pallet changers, we've been able to streamline processes and shorten lead times for our clients. We work with a variety of materials from standard metals and plastics to high performance alloys in order to produce components with dimensions of up to 19" x 30" and precision tolerances up to .0001".
Experience the Suburban difference.
what we do



Suburban operates as one company, housing three brands, all within the fluid power industries. View our brands below to learn more: