Design | Manufacture | Assemble
At Suburban Manufacturing, we provide ISO 9001:2015 certified manufacturing services and have built a reputation by completing the most challenging and complex precision projects. Our experienced and knowledgeable engineering and manufacturing teams apply new and innovative technologies as well as lean practices to achieve overall efficiency and reduced production costs.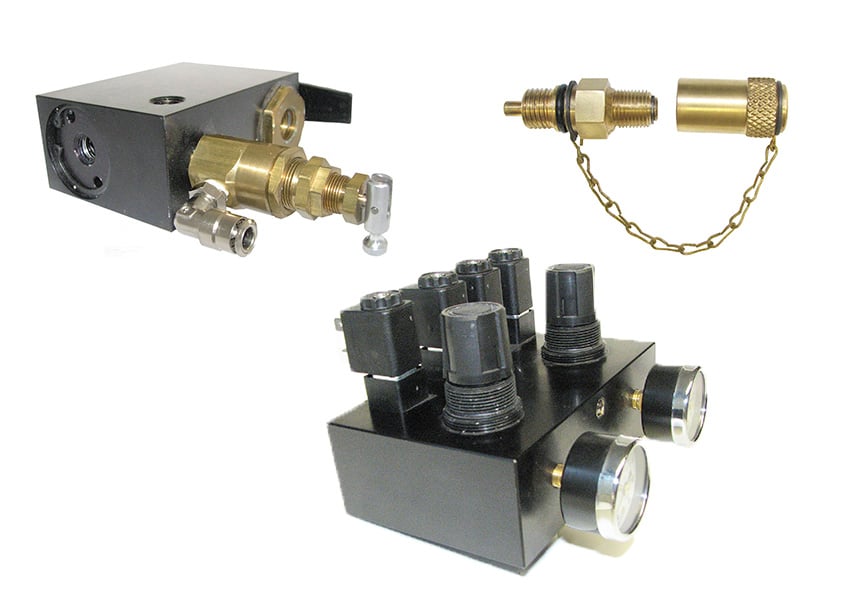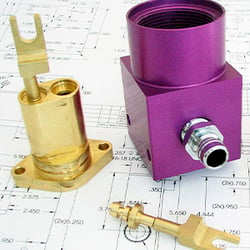 Product Development
We provide turnkey solutions; providing full service designing and machining from idea to final product.Our engineers can assist you with the design of your system using SolidWorks technology. Plus our manufacturing and assembly personnel make sure that you get what you need, when you need it.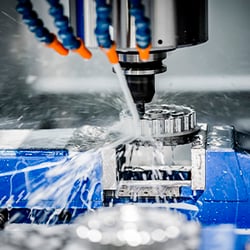 Manufacturing
Our new 50,000 sq-ft facility is home to an impressive inventory of advanced technology machining centers, turning lathes, as well as horizontal and vertical mills. With multi-axis capabilities and productivity-enhancing features
such as robotic loaders, automated bar feeds, live tooling, and high-speed pallet changers, we are able to achieve rapid cycle times while emphasizing quality.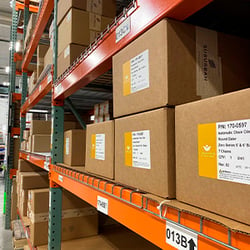 Vendor Managed Inventory
Our facility in Monticello, Minnesota offers supply chain agreements for OEMs and large blanket orders. This means taking full responsibility to allocate shelf space for your custom stock parts and planning for future demand spikes. Our priority members can better plan the elimination of stock-outs and raw material shortages.

Metals:
Aluminum (specializing in fine finishes)
Brass
Bronze Alloys
Carbon Steel
Iron
Stainless Steels
Plastic Polymers:

ABS

Acetal


Acrylic



Nylon

Polycarbonate

Polyethylene

PVC


PTFE
Manufacturing Process:
CNC Milling: 3 & 4 axis
CNC Turning: multi-tasking
Robotic Loading
High Speed Machining Centers
Equipment Capabilities:
Bar Feed
Milling – Vertical & Horizontal with pallet changer
Machining Axis:
2, 3, & 4 axis
Lathe Sub-Spindle
Live Tooling
Tolerances:
Size Capacity:
Machining Processes:
Milling
Drilling
Boring
Turning:


Contour
Form Turning
Taper Turning
Straight Turning



Threading
Tapping
Thread Milling
Internal Forming
Knurling
Counterboring
Countersinking
Pocketing
Profiling
Reaming
Spline
Parting/Cutting
Facing
Burnishing
General:
Designing

Redesign

Engineering

Assembly

Prototype

Testing


Reverse Engineering
Fixturing:
Pallet Changers

In-House Fixturing & Tooling
Other Services:
Assembly

Sub Assembly

Pneumatic Assemblies

Plating

Painting

Heat Treatment

Ultrasonic Welding

Thermal Deburring

Most Surface Coating/Protective Finishes


Material Processing
Production Volume:
Specialty Production Shop
Prototype
Long Runs
Medium Runs
High Volume
Testing:
Pressure Testing
Life Cycle Testing
Flow Testing
Engineering:
CAD Design Services
SolidWorks
Esprit
Mastercan
Value Add:
Deburring
Anodizing
Light Assembly
Managed Inventory
Machines:
Daewoo Puma 240L CNC Lathe
Doosan Lynx 220LC CNC Lathe
Doosan Lynx 220C-NT CNC Lathe
Haas VF-4SS Vertical Mill - 2020
Makino a51nx Horizontal Machining
Center - 2021 & 2019
Fanuc RoboDrill Vertical Machining Center
Doosan Puma 240 MB CNC Lathe
Nakamura-Tome NTY3 100 CNC Turning Center - 2019
Doosan Lynx 300M
Doosan Puma 2100SY CNC Turning Center Lathe
Kitamura MyCenter HX400G Horizontal Machining Center - 2015