Pneumatic AUTOMATIC OILING SYSTEM
CHAIN AND SPROCKET OILER
The Pneumatic LubeMinder® Automatic Oiler lubricates chains and sprockets to eliminate manual equipment maintenance during critical periods. The fully adjustable pump can automatically oil up to 8 chains and sprockets. Oil is pumped to the system's brushes, which clean debris off equipment chains and disperse the oil to pin bushing joints. The Pneumatic LubeMinder® applies oil while the chain is warm and running, consistently oiling to minimize metal-to-metal contact and cool equipment parts. Pneumatic LubeMinder® Oiling Systems are engineered specifically to connect to the shop air supply system and for applications without access to hydraulic cylinders.
Key features and benefits:
Increases chain life by 3 times: specifically engineered brushes clean chains and sprockets while applying oil to all moving parts, increasing equipment life and resale value.

Climate control: fully adjustable pump allows modification of dispensing rate and ensures that all chains and sprockets are properly oiled regardless of climate or condition.

Eliminates downtime: lubricating while parts are warm and running allows oil to penetrate pin and brush joints.

Made in America.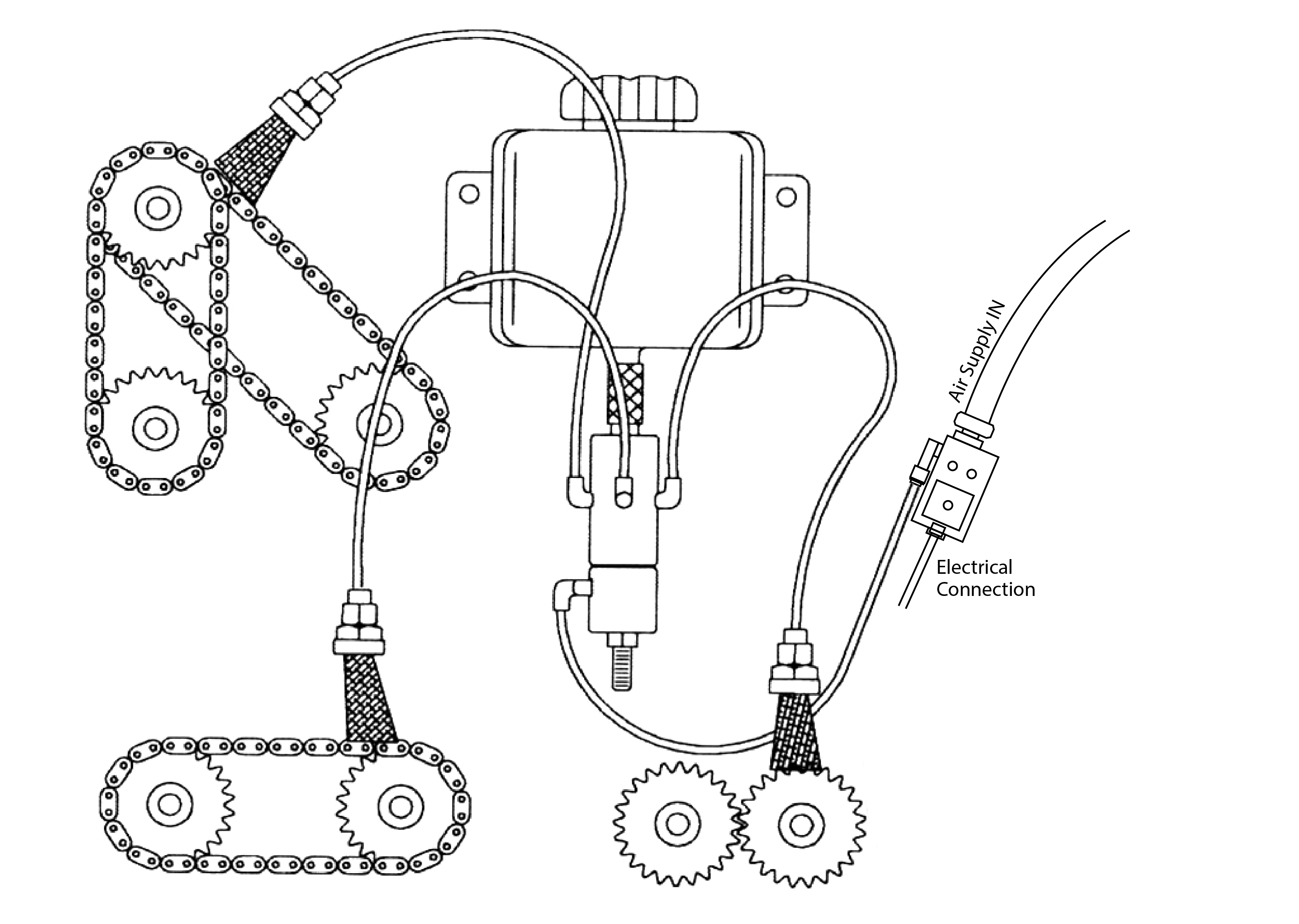 Sizing & Ordering Information
| MODEL TYPE | ITEM # | DESCRIPTION |
| --- | --- | --- |
| Pneumatic LubeMinder Kit with 110VAC Timer Controller | | |