CABLE CARRIER SLEEVE
Cable Carriers continue to be the main conduit to carry/guide hoses and wires for applications with moving parts on machines and structures.
Most cable carriers are constructed of metal or plastic with swivel joints that can get rusty, dirty, seize and over a course of time, fail. When it comes to hose management, hose or wire repair, disassembly and removal can take hours and is costly!
Python has taken standard off the shelf product and components and have sewn them together, to replace the ordinary cable carrier.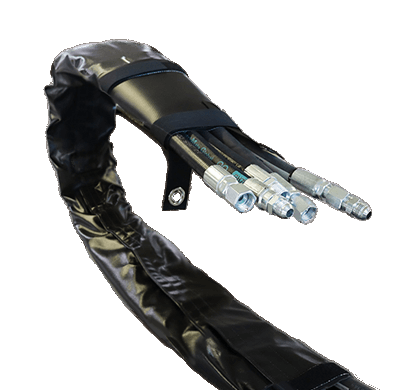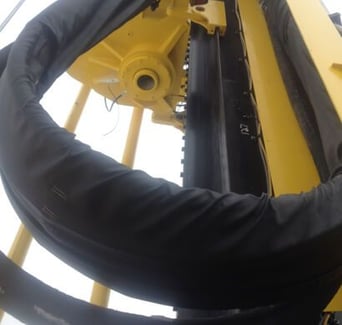 damage resistant
This new product totally encloses the hose and wire bundles to protect them from moisture, dust, abrasion and any other ambient condition that can hinder your bundle.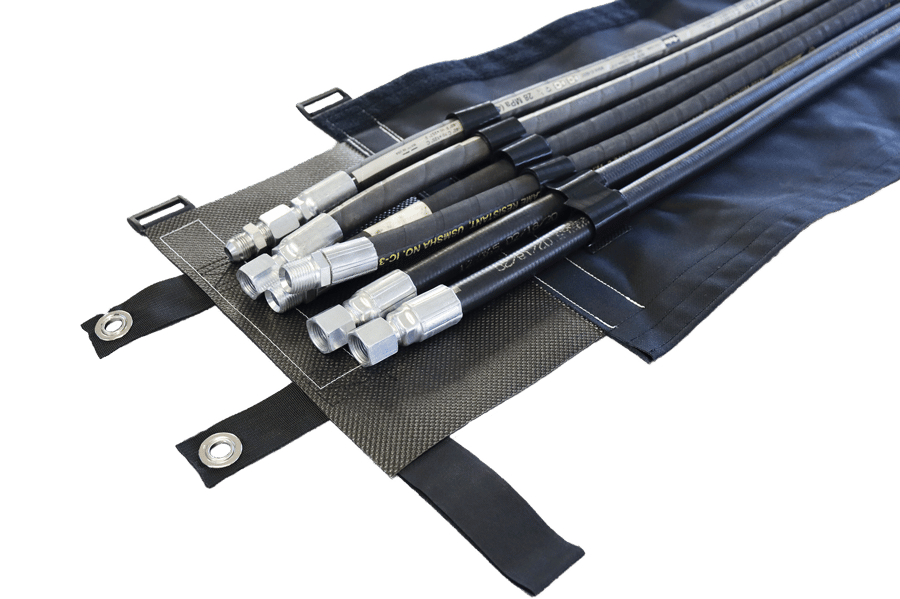 Flexible organization

Internal guides are in place to allow hose and cables to move freely but still keep in line so they don't get pinched or damaged.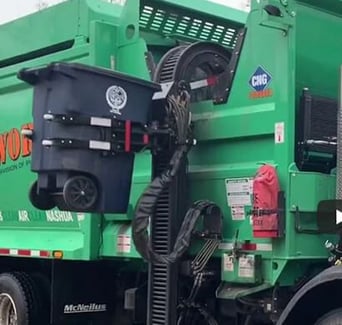 Effortless maintenance

If a hose or wire does need maintenance, disassembly of the sleeve is simple and quick.
ORGANIZATION SOLUTION
Resists damage from petroleum, salt water, gasoline, and mild chemicals
Heavy urethane coated outer sleeve protects against abrasion
Guides and straps keeps hoses and wires organized
Easy to install and maintain