CONCRETE PUMP COVERS
Python Pump Covers provide operator protection, material containment, and unmatched utility for concrete applications. An advance in the concrete pumping technology used for today's complex projects has increased the risks to both operators and equipment.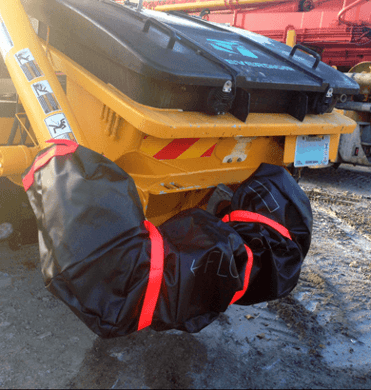 Collect and contain
Python's non-breathable, ballistic fabric catches debris big and small. Stick it to splatter and prevent costly property damage claims when pumping through trucks, trailers, or placing pipes.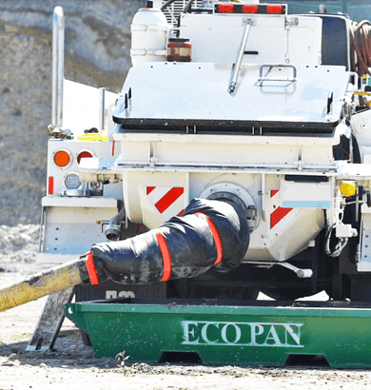 rugged simplicity

Python's Universal Pump Covers protect your entire fleet with fewer parts. Each unique design is extremely flexible so that operators can quickly and easily attach covers without flighting the form and fit of your machines.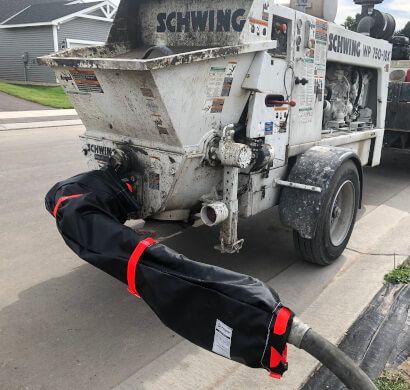 expandable burst technology

Python Covers are designed to absorb high pressure burst by releasing internally-tucked fabric upon blowout. Covers can expand up to 30% of its original size before dispensing captured material in a safe location.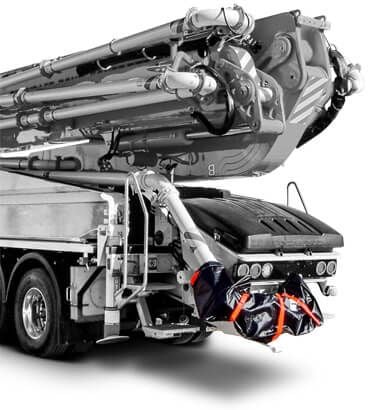 DESIGNED FOR SAFETY
Designed to put safety back at the forefront of pumping, covers protect inspectors, forepersons, and ready-mix drivers. Python pump covers fit on pumps of all shapes and sizes, including line pipe used in high rise applications.
Python covers absorb the impact of high-pressure blow-outs to collect and contain slurry spatter or accidental discharge.
Sizing & Ordering Information
| NAME | ITEM # | DESCRIPTION |
| --- | --- | --- |
| PYTHON UNIVERSAL BACK END COVER | | FITS MOST PUMP TRUCK MAKES AND MODELS |
| PYTHON LINE PUMP ELBOW COVER | | FITS STANDARD LONG RADIUS AND LAZY ELBOWS |
| PYTHON LINE PUMP TRANSITION COVER | | FITS 90° ELBOW WITH LINE PIPE/REDUCER |
| PYTHON PLACING SYSTEM LINE COVER | | 12' OVERLAPPING COVER FOR 10' PIPE AND CLAMPS |
Protected by U.S. Patent No. 11,313,493