Avoiding Contaminates in the Food and Beverage Industry
with the Highest Quality COMPRESSED AIR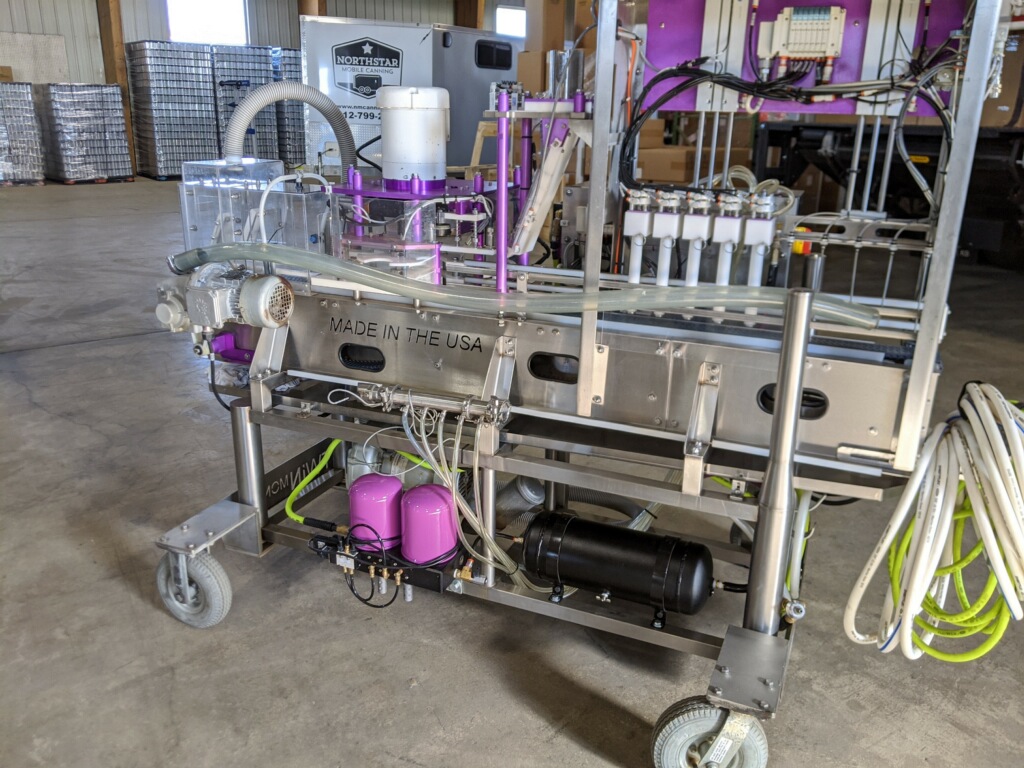 Compressed Air is a vital part of the food and beverage industry
Manufacturers use compressed air during the food and beverage production process for a variety of applications from cleaning, shorting, shaping, and cutting – to blow-off applications and sealing cartons.

Avoiding Compressed Air Contaminants: The Air Risks and Solutions to Put Safety, Quality, and the Customer First
The food and beverage production industry has many facilities throughout the United States. Air quality and composition, which is the measure of contaminants in the air, is the manufacturers' responsibility to not only measure but also to ensure a high standard of air quality is maintained. Contaminated air puts the public at risk and greatly compromises the quality of products being produced. Sources of contamination in compressed air food and beverage processing include:
water
oil
air particles
microorganisms
Compressed air purity Classification Chart Standards developed by the International Organization for Standardization.
Compressed air quality for any system is dependent on the requirements of the equipment or applications in the air system
Containment Sources and The Benefit of Using Compressed Air That Meets Quality Standards
Containment Sources
Ambient air containing water, oil, or bacterial parts
Charcoal filters and canisters with shed particles


Sealing tape


Condensed water, liquid, and oil in the system from vapor or aerosol
Humidity present in the air
Impact of Using Quality Compressed Air
Limited microbial and bacterial growth on products and equipment
Eliminating corrosive particles in sterilized food
Stopping hazardous ramifications to consumer health
Absence of accumulation of contaminants in food and beverage products
Reducing pipe corrosions and increasing the lifespan of filters, drains, and machinery
Increased manufacturing efficiency, saving time, money, and resources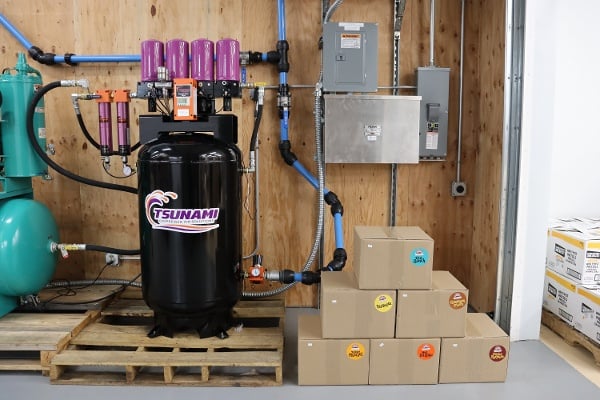 Your Clean, Compressed Air For Food & Beverage Manufacturing Checklist
Assess your air composition quality


Assess the level of moisture in the air


Identify what risks are associated with the results


Determine what controls are in place to remedy this. If there are none, get to work!


A compressed air improvement plan, including extra preventive steps to keep the customer safe and increase the plant's efficiency


Clean compressed air > healthy customer > better functioning machinery