THE TSUNAMI SPRAY FOAM PROFIT PROTECTION SOLUTION
AIR TREATMENT FOR SPF RIGS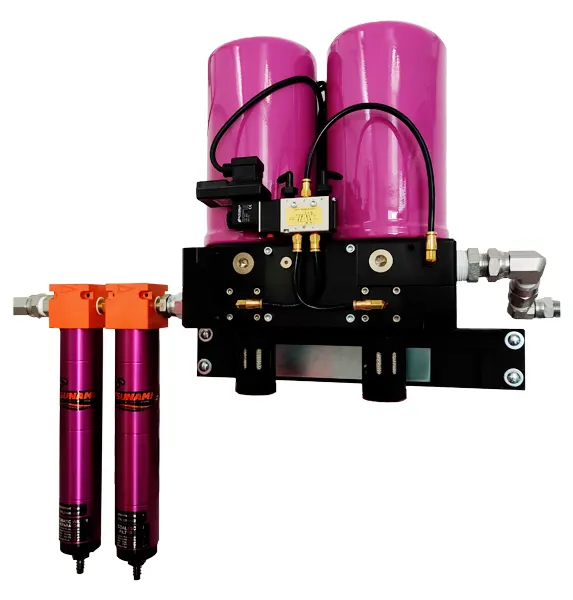 HOW CAN CLEAN DRY AIR REDUCE SPRAY FOAM DOWNTIME?
Tsunami Filters and Dryers add cash to your business by providing less downtime. Clean, dry air prevents frozen air lines, contaminated pumps, and damaged spray guns.
Tsunami products use proprietary technology combined with the highest grade components to provide unmatched performance and durability. Regardless of the job site or atmospheric conditions, Tsunami systems will give you peace-of-mind time and time again.

INCREASE MATERIAL YIELD
Tsunami products will increase material yield by blocking liquids, contaminants, and humidity from entering your air system from the compressor.

PROLONG MAINTENANCE INTERVALS
A quality finish starts with a clean gun. Having high-performing clean air equipment will get you there.

EXTEND EQUIPMENT LIFE
Tsunami Dryers capture the harmful contaminants and moisture before corroding the internal components of pumps and agitators.
AIR DRYERS FOR SPRAY FOAM
Tsunami Regenerative Air Dryers are designed to be compatible with any spray foam rig. Our systems are built as complete packages and are wall-mountable to eliminate wasted floor space used for bulky equipment. Our experts recommend the following:
| | | | |
| --- | --- | --- | --- |
| Description | Item # | Max Flow | Rated for ___ compressor |
| Pure-5 | 21999-1105 | 15 CFM | 5hp |
| Pure-7 | 21999-1140 | 25 CFM | 7.5hp |
| Pure-10 | 21999-1010 | 40 CFM | 10hp |
| Pure-20 | 21999-1020 | 80 CFM | 20hp |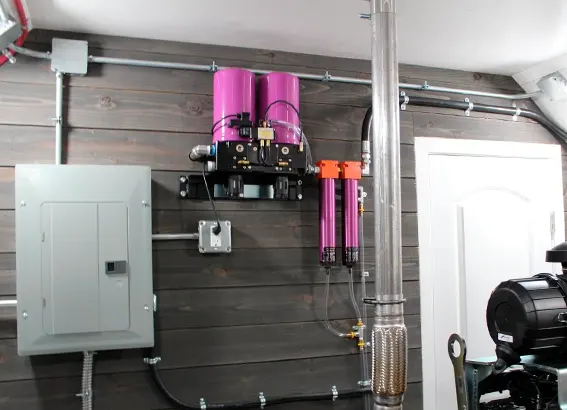 AIR LUBRICATION KIT FOR DRUM PUMPS
Drum pumps and agitators have moving parts within them that pull the chemical from the drum to be pushed downstream. These moving parts require a small amount of lubrication to prevent wear and tear on the system. By installing a Lubrication Kit at the point-of-use, the equipment will work better and last longer.